Interview with Arman Emami
Emami Design (Germany) maintained its #1 position in the list of Design Studios from the latest Red Dot Design Ranking 2017 for design concept. Its latest win GESTICO, an isotonic pointing device with 14 sensor-equipped ball joints, which translates and sends real movements directly into any animation software, won the Red Dot: Best of the Best under the Interaction category.
For the seventh year in a row, Emami Design continued to invest in design and innovation, with its continuous pursuit towards design excellence.
Arman Emami shares more on his views and approach towards design.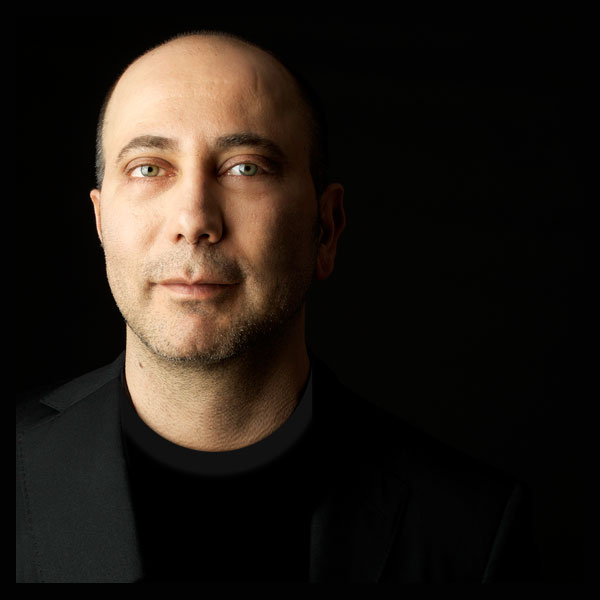 Why did you become a designer?
I loved to create new objects and to find new solutions for everyday problems. And I had a distinct sense of aesthetics, technics and perfection. It has always been this way, therefore the decision to become a designer was easy to make and inevitable.
How many years have passed since?
I started with Industrial design 2005, so about 12 years.
What is your biggest design career moment?
It's a little bit difficult to choose a certain event as biggest design career moment…
But in 2009 my design concept "USB Clip" received the Red Dot: Best of the Best in the Red Dot Award for Design Concept. The "USB Clip" went into production in the same year and won the Red Dot: Best of the Best in the Red Dot Award: Product Design. It was a beautiful event to win "Best of the Best" twice in a row for the concept and realisation of the same project. But I hope that the biggest design career moment have yet to come.
Design school never ends, at least for great designers. How do you learn and grow your knowledge and expertise?
I don't like to get bogged down in theory…
I learn new things by doing almost everyday.
Too much academic theory can be detrimental for creativity.
What would you say will be future of design? Or the next big thing?
Regarding the formal language, I think that the organic design will prevail.
But in respect of the range of application, I think there will be lot of new exciting products. Robotics will conquer our day-to-day world.
When or how do you know that your product has become a success?
When the people like product and give a positive response. This might sound a little bit pragmatic, but if your product is accepted well by the market it can definitely also be considered a success. An absolute success would of course be when it defines a new product segment, and is emulated by others; setting a new standard within a certain field.
How do you know if a product is well designed?
I have tried to describe this in my book "360 ° Industrial Design"
Industrial design is more than mere aesthetics. Intelligent industrial design offers a broad spectrum of advantages.
I would say, if you combine a smart and useful concept with a beautiful, suitable and harmonic form and it works perfectly and sustainably, then you have a well designed product.
In short: if the product makes life more beautiful and easier it is well designed.
What comes to you first: business or customer?
There is no difference. Our business is based on the satisfaction of our customers.
If the customers are excited and enthusiastic about the product, it directly benefits the business.
If you could describe your corporate culture in three words, what would you say?
curious, logical, esthete,
How do you decide who gets to do what?
I have a great team, which help me to realise my design concepts. But the concept development and determination of ID is my my personal task.
I believe, that ID is like painting: Two artist cannot work on the same painting, otherwise you don't have a clear handwriting.
How do you decide what not to build?
I like the diversity of challenges.
If you have different challenges, you can never feel bored…
And every project can be interesting, if you see that as a challenge.
But nevertheless there are some red lines for me. It can not violate public morals or ethics.
What would be impossible not to characterise about your company's culture?
It would have to be the fact that we design both with great care and logic, leading us to where we are today. We design and perform through passion for innovation and holistic industrial design.