Action Camera
KeyMission 360
Back
Modern action cameras offer many possibilities, since the maxim of flexibility is already inherent in their design. The KeyMission 360 expands on the use spectrum of such cameras by lending it a highly user-friendly design. The camera is equipped with an image sensor and a Nikkor lens on both the front and back. It thus facilitates 4K UHD video recording in a 360-degree format. This innovative recording possibility is complemented by path-breaking functional features. The camera is not only waterproof to a depth of up to 30 metres, but also resistant to shock, freeze and dust. In addition, it is compatible with a number of accessories, inviting users to experience new approaches to outdoor recording. The camera boasts a highly solid construction for extreme demands, based on materials that guarantee its durability. In terms of form it impresses with a symmetric shape that identifies it as an omnidirectional camera. The sophisticated design concept also encompasses the possibility to share images quickly. The support of the SnapBridge 360/170 app means that users can easily transfer the images they record with the camera to a smart device. Showcasing a solid as well as aesthetic look that is enhanced by new user possibilities, the KeyMission 360 provides an active recording experience – it inspires users to test and go beyond their own limits.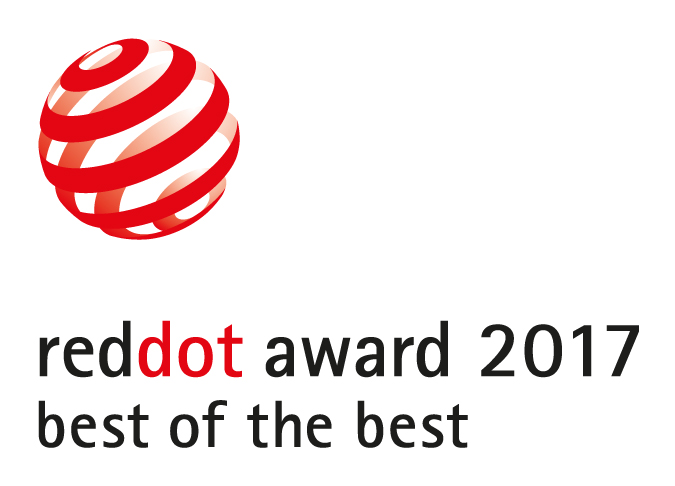 Credits
Manufacturer:

Nikon Corporation, Tokyo, Japan

In-house design:

Hiroyuki Asano, Chikara Fujita, Mitsuo Nakajima
Statement by the jury
The compact design of the KeyMission 360 embodies the classic Nikon quality. Its design idiom visualises functionality in a simple and easy-to-understand approach. Perfectly executed to the very last detail, the camera is highly suitable for outdoor use. It offers fantastic 360-degree picture quality and is equipped with an image sensor and a Nikkor lens on both the front and back. This action camera fascinates with sophisticated features for demanding recording scenarios.
By starting the video, you agree that data, e.g. your IP address, will be sent to Vimeo.
vimeo.com/privacy